Jesay he jesay duniya mein websites ke tadaad barh rhe hae use tarhan online scams aur online security issues b barh rhay hain. Aaj is article mein hum apko btaengay easy step by step guide on How to Install FREE SSL Certificate in Urdu/Hindi. Let's suppose agr apke aik online store ke website hae aur us website pae rozana 1000 customers atay hain. Jab customers apki products purchase kartay hain aur apka payment option online payment hae to apka customer payment krnay k lye apni bank details / ATM card details apki website pae enter krega. Jesa k apko pta ha k Bank details aur ATM details nihayat he zaroori information hoti hain aur agr yah information kse scammer k hath lg jaen to apko hazaroun nhe lakhoun ka b nuqsan ho skta hae.
Question: SSL kiya ha?
Answer: The full form of SSL is secure sockets layer. SSL aik web protocol ha jo apke website ka data information aur communication ko secure krta ha.
SSL apki website ke tamaam information ko secure krta ha aur third party/scammers ko apka data chori krnay ya data ko nuqsaan pohanchanay sae rokta hae.
Agr apki website pae online payments hoti hn to SSL na sirf apki website ka balkay apkay clients ka data b mehfooz rakhta hae.
SSL apki website ke google ranking ko b behtar krta hae.
SSL apkay na sirf apkay users ke balaky apki website ke information ko b secure krta hae.
FREE SSL Certificate kesay hasil karen aur SSL Install krne ka asaan tarika?
Step 1: Subsay phle apko Cloudflare ke website pae account bnana hoga. Account bnanay k lye Cloudflare ke website pae jaen (https://www.cloudflare.com/) aur "SignUp" k option pae click kren. *Rehnumai k lye nechay picture dekhen.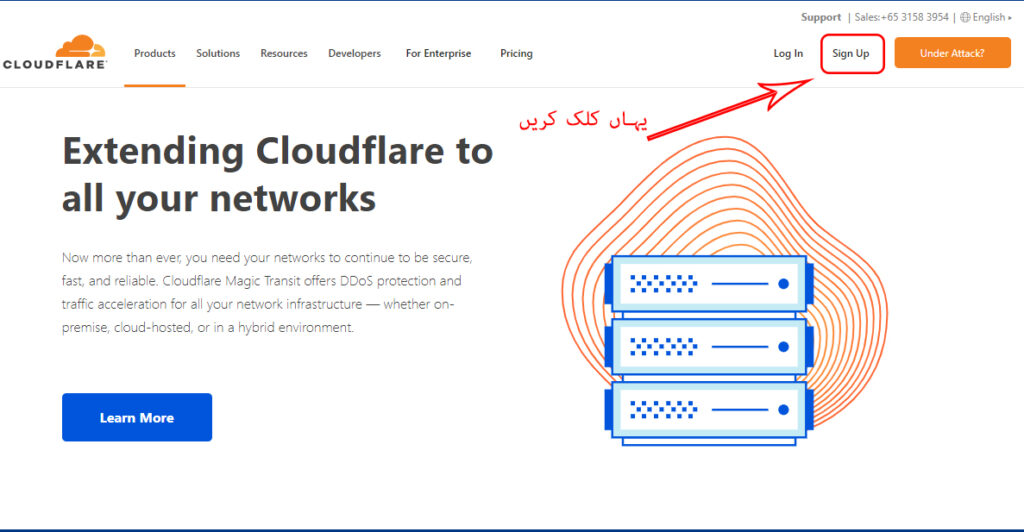 Step 2: SignUp pae click krne k baad
i. apna email aur
ii. password liken aur
iii. CREATE ACCOUNT pae click kren. *Rehnumai k lye nechay picture dekhen.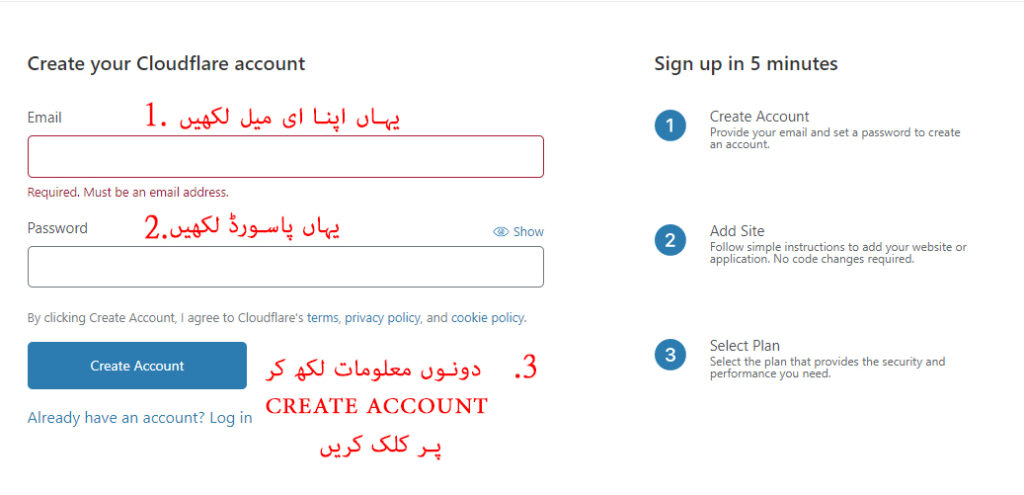 Step 3: Sign up krne k baad ADD SITE pae click kren aur apni website likhen. *Rehnumai k lye nechay picture dekhen.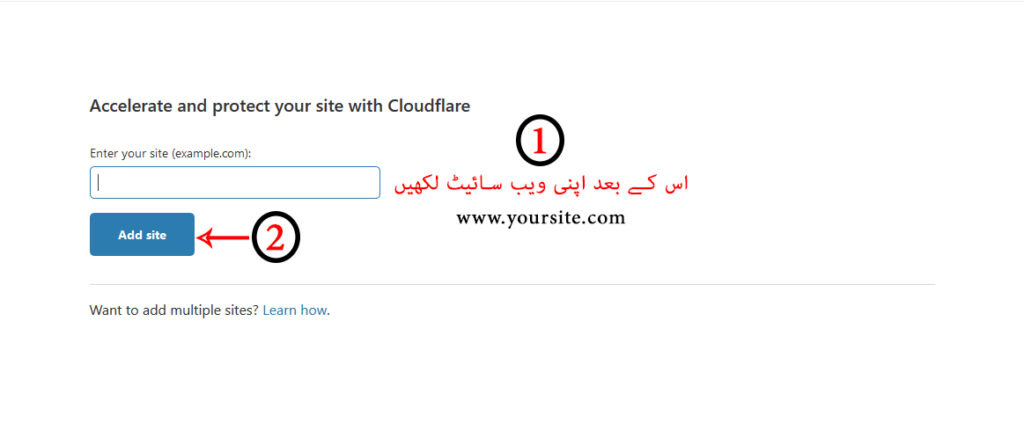 Step 4: Website type krany k bd apkay samnay settings ke list show hoge. Apnay kuch b change nhe krna aur Done pae click kren. *Rehnumai k lye nechay Video dekhen.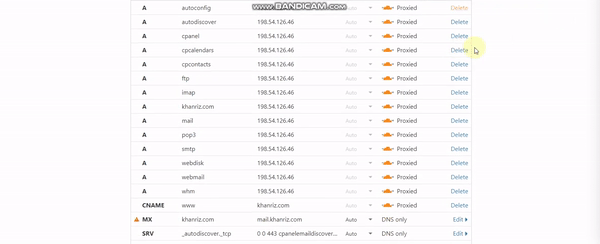 Step 5: Website add karnay k bd apko 2 Namservers show hongay. Nameserver 1, Nameserver 2 kay naam sae. Ap yah dono name servers apnay hosting providers ko send kren aur unko request kren kay apki website kay nameservers change krden.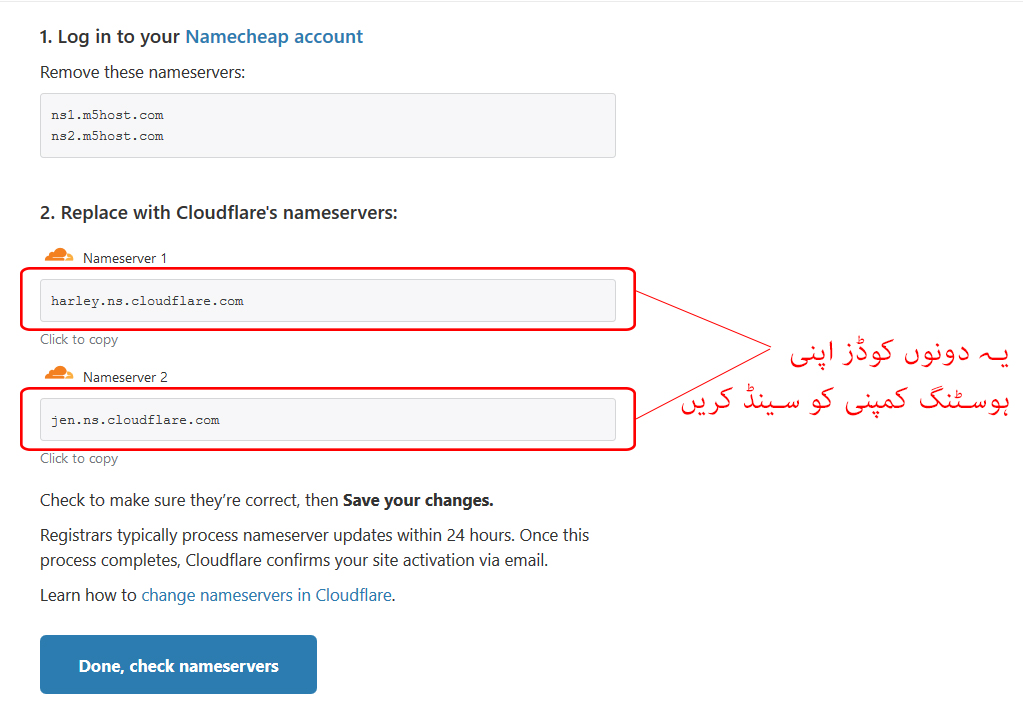 Step 6: Jab nameservers change hojaeen to ap Done, Check Nameservers pae click kren. *Rehnumai k lye nechay picture dekhen.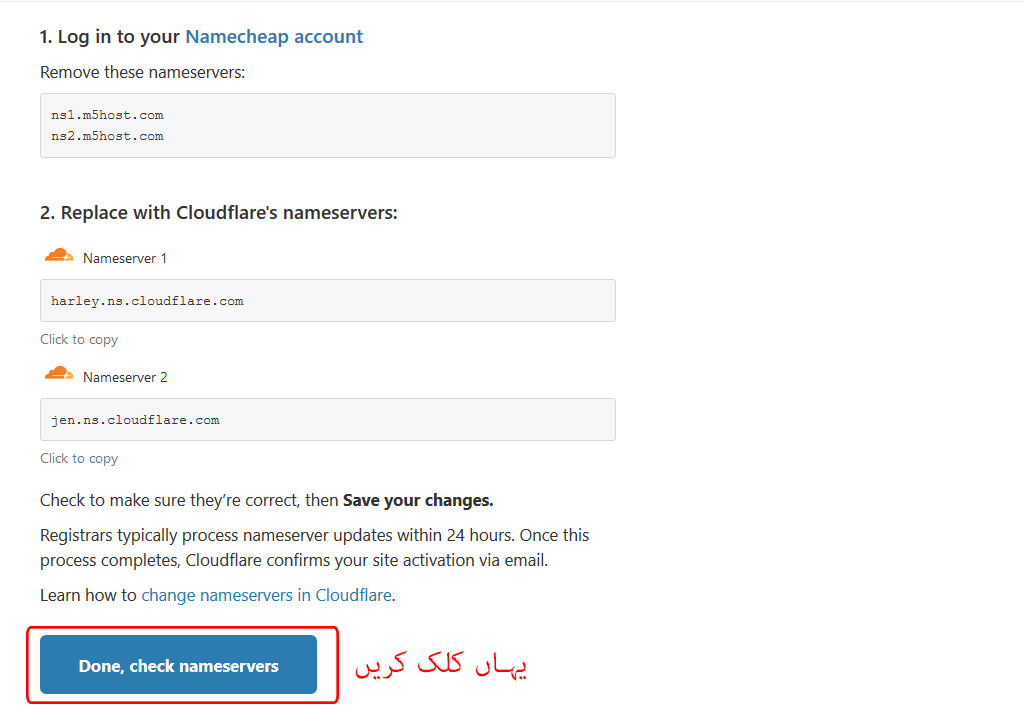 Step 7: Us k bd apnay samne website encryption options show hongay.
i. Flexible (Select this option)
ii. Full
iii. Full (strict) inmein sae apnay option 1 (Flexible) select krna hae.
Us k bd nechay option Always use HTTPS OFF hoga usko ON krden aur DONE pae click kren.
Congratulations! Apki website pae SSL Installation mukamal hue.
Related Article