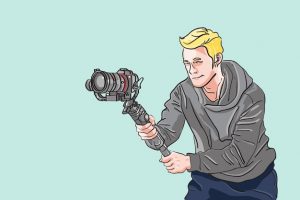 Internship opportunity for Videography/Video Editing
The Internee must have basic understanding of Videography and must have passion for this work.
What's in it for you:
Chance to become expert videographer
Will learn and understand:
Operating DSLR cameras
Gimble
Lighting tool setup
Chroma key/ green screen
Studio setup
Camera Angle
Camera lens
Video Editing (Premium Pro)
Post production/post editing
Who can apply:
Any person having basic sense of videography and want to learn more can apply.
Students in their 3rd year and fresh graduates having passion for videography are also encourage to apply.
Note: This is an unpaid internship.
Job Category:
video editing
Videography