Internship opportunity for Social Media Manager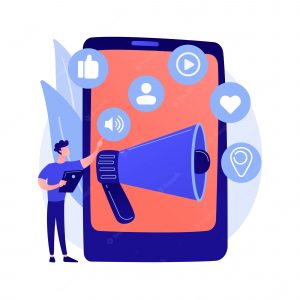 The Internee must have basic understanding of social media content types of platforms like:
LinkedIn, Instagram, Facebook, YouTube, Tiktok, Pinterest, and Snapchat
Canva
Image dimensions and sizes
Keywords research
Posting catchy captions and market competitive post design
Photoshop is a bonus
What's in it for you:
Will learn how to:
Perform research on current benchmark trends and audience preferences
Design and implement social media strategy to align with business goals
Generate, edit, publish and share engaging content daily (e.g. original text, photos, videos and news)
Communicate with followers, respond to queries in a timely manner and monitor customer reviews
Oversee social media accounts' design (e.g. Facebook timeline cover, profile pictures and blog layout)
Suggest and implement new features to develop brand awareness, like promotions and competitions
Stay up-to-date with current technologies and trends in social media, design tools and applications
Using social media management tools to create and maintain the company's brand
Manage the day-to-day handling of all social media channels
Recommend improvements to increase performance
Who can apply :
Basic know-how of social media platforms
Ability to deliver creative content (text, image and video)
Analytical and multitasking skills
Note:
This is an unpaid internship.
Job Category:
Social Media Manager
Job Type:
Full Time
Internship